Kaktovik School Fire
On Friday, February 7, 2020, the Harold Kaveolook School in Kaktovik caught fire.
The Harold Kaveolook School is the only school in the remote village of Kaktovik, population 250. The school facility was the heart of the village. If you would like to contribute to the cost of rebuilding the school, please consider donating to this GoFundMe account.
Click on the above photo to go to the GoFundMe page. Thank you for your support.
ASTAC Unlimited
Subway Player of the Game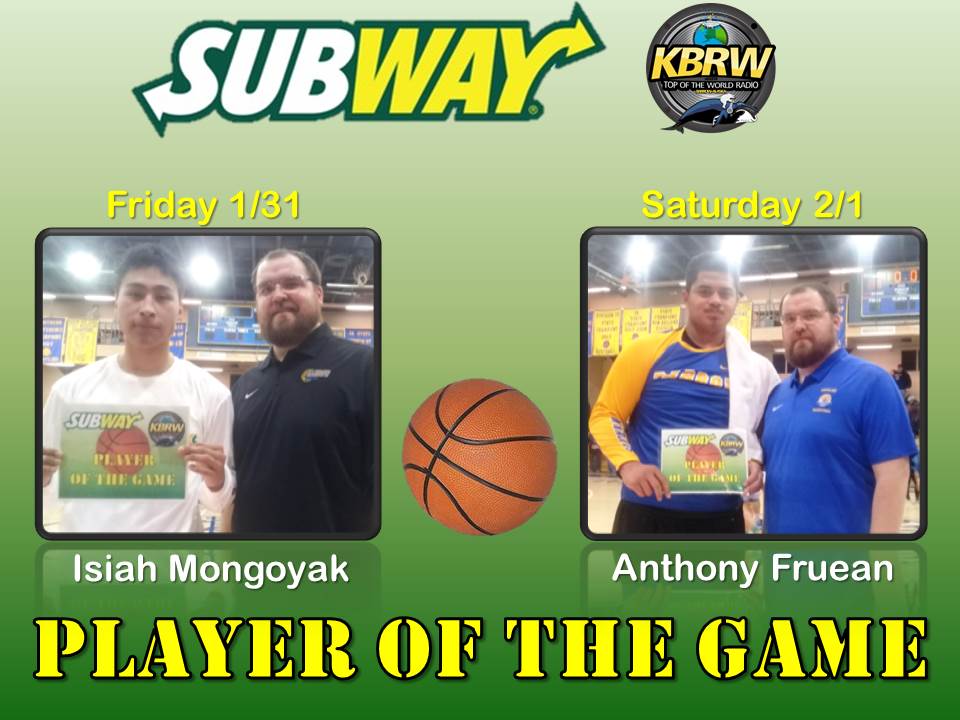 Each North Slope High School basketball game that airs on KBRW will feature a "Subway Player of the Game". Check back here for the latest recipients!
Utqiaġvik Area Weather